Hello all,
We hope this article finds you well! The inevitable becomes reality. Time runs just too fast, maybe, but that´s right, Half-Life: Blue Shift turns 20 years old today. Truly this is a big deal for us and our fans.
Let's begin with an invitation to our livestream today! Our peers at Raising the Bar: Redux team decided to join the celebrations and host friendly
match in Opposing Force deathmath
. Come watch and join in on the fun!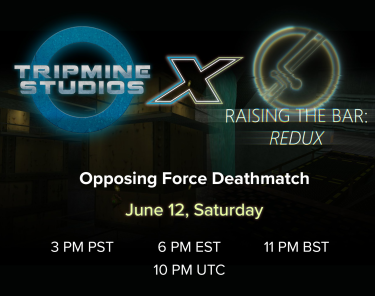 Of course, we cannot miss this opportunity to showcase what we have had cooking in oven for the past few months. Are you ready? Because this one is really expansive!
Before we start, a quick note: Uniquely for this update, we are presenting the content in two forms: an article and a video. This article is going to get straight to the point in showcasing what we've been developing the past few months.
Besides that, expect a special video within a few hours on our YouTube channel that will show this same content while additionally providing…